The SAT/SMT/AR Summer School takes place at the Instituto Superior Técnico (IST/UL), University of Lisbon. Instituto Superior Técnico (IST/UL), well known by its short name "Técnico", created in 1911, is the largest and most reputed school of Engineering, Science and Technology in Portugal.
Located in one of the central-most parts of Lisbon, the Alameda campus benefits from a transport network that facilitates mobility to all the areas of the city. In its vicinity, there are many shopping, leisure, culture, entertaining and sports areas.
Alameda Campus
is located at a convenient distance from hotels, restaurants and diverse cultural sites. Being close to the centre of Lisbon, Instituto Superior Técnico (IST/UL), is easily reached by metro, bus, taxi or car from any location in town, including the airport, which is only 10 minute taxi ride.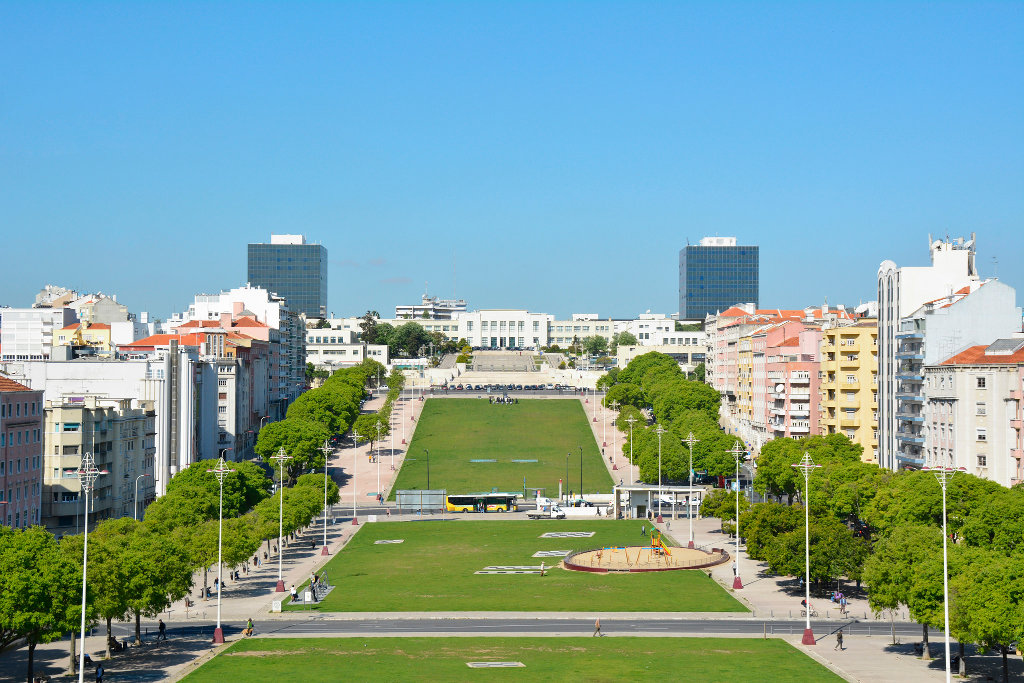 Lectures
All lectures will be held in the Anfiteatro do Complexo Interdisciplinar, which is located at the back side of IST/UL:
Banquet
The banquet on Thursday evening will take place at the restaurant Lagar do Cais, Rua de S. Paulo, 27, as shown on the above map.
Accommodation
At this moment, the SAT/SMT/AR Summer School is not able to support student expenses related to accommodation (with the exception of the travel awards for US students, which can also be used to cover accommodation). Students are encouraged to arrange suitable accommodation for themselves.
Some of the best reasonably-priced hostels in the World can be found in Lisbon, right in the middle of the historic and night life district. There are plenty low-budget options in Lisbon starting from 25 euros a night for a shared dorm to a 50 euros room. Check your favourite search service for accommodation options, e.g. Booking.com, TripAdvisor or Airbnb.
If you prefer to rent an apartment (one or more persons), the company Feels Like Home offers a discount of 5% for all SAT/SMT/AR participants. Use the coupon code "moimoi" for this.
To find hostels in Lisbon, the following webpages can be useful: